The Padilla hearings are underway. Yesterday, some of the jailers were forced to
testify about the conditions.
in the brig.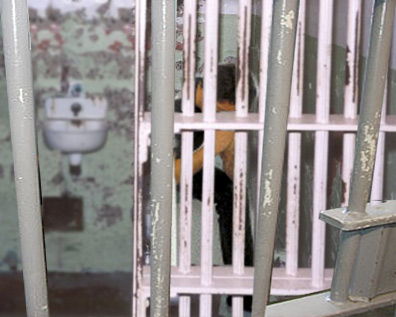 But the real outrage of the day was the absurd testimony of the supposedly independent shrink:
"But the Bureau of Prisons psychologist, Dr. Buigas, disagreed with the diagnosis of post-traumatic stress disorder. He said Dr. Zapfs testing was invalidated by the fact that Mr. Padilla was handcuffed during the tests, a condition imposed on Dr. Zapf by prison officials."
So the prison officials for Padilla to remain cuffed, and as a result the defense analysis is flawed. Truly Kafkaesque.